Adapt is the culmination of my nearly forty years of industry experience as an IT executive, trainer, coach and consultant, helping organizations leverage technology to improve.
I spent the last ten years focusing on how organizations must transform themselves to survive and thrive in a digital age.
The start of the journey was initially technology-focused, but ADapT quickly evolved to include an organizational and strategic view, a focus on the customer, how the organization serves customer needs, and how the organization can turn ideas into winning products and services that target specific customer needs effectively and profitably.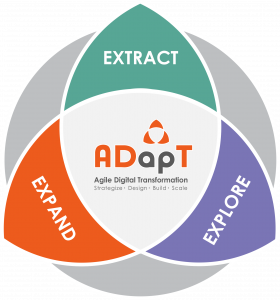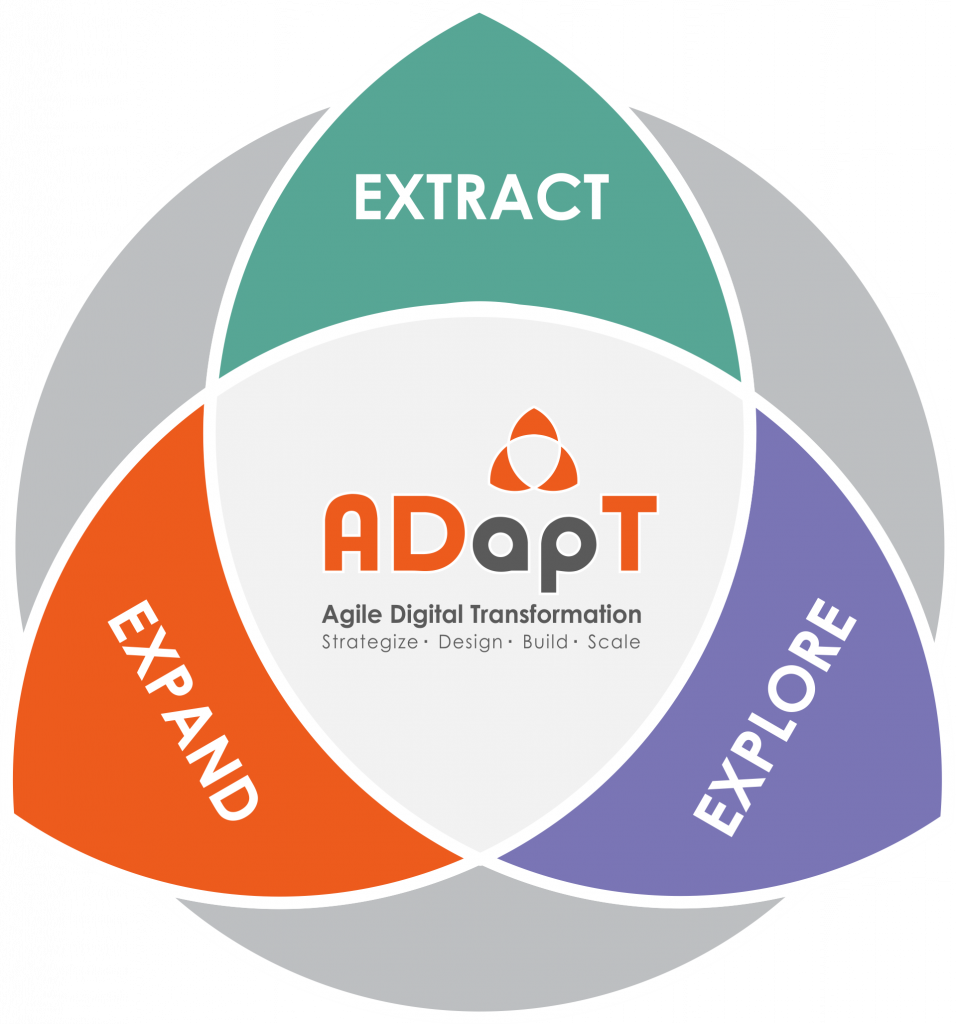 The ideas behind ADapT are based on contemporary management literature; Lean and Agile thinking take center stage.
Concepts from design thinking, jobs-to-be done, business model design, product design, marketing and problem-solving techniques are also evident throughout ADapT.
A multinational team of talented experts with diverse skills started contributing, critiquing and testing ADapT concepts and ideas.
"It is no use doing your best. You must first know what to do and how to do it, and then do your best!" William Edwards Deming
The ADapT Team (2017-2023)
Here is the talented team who contributed to making ADapT a simple, practical, and easily actionable transformation approach that yields quick results to its users!
Here are the contributors to ADapT over the last 7 years, are:
Johann Botha, South Africa
Claire Agutter, United Kingdom
Melanie Askeland, South Africa
David Barrow, United Kingdom
Mark Biebuyck, United Kingdom
Peter Brooks, United Kingdom
David Cannon, United States of America
Richard de Kock, United Kingdom
Ivo de Wit, Netherlands
Allen Dixon, United States of America
Mark Jan Drenth, Netherlands
Stephanus Engelbrecht, United Arab Emirates
Jace Finman, United States of America
Nikola Gaydarov, Bulgaria
Simon Kent, United Kingdom
Maria Kostelac, Netherlands
Kamales Lardi, Switzerland
Krikor Maroukian, Greece
Marc McRay, South Africa
Simone Jo Moore, France
Juergen Mueller, Belgium

Kinda Nejem, France
Stephane Reinink, China
Roger Purdie, Australia
Kamel Abou Saleh, Turkey
Etienne Shardlow, South Africa
Doug Tedder, United States of America
Dolf van der Haven, Netherlands
Suzanne Van Hove, United States of America
Derek Venter, South Africa
Sun Zhenpeng, Netherlands
Thank you for your invaluable contribution!
About AdapT
We use a simple 9-step process to help organizations EXTRACT the organization's (digital) strategy, EXPLORE what offerings are possible and commercially viable, and EXPAND organizational horizons rapidly by unlocking customer value at scale.
E&OE – Agile ADapT™ , the three pronged ADapT Logo, and the IACB Globe are Trademarks of JH Botha.