The first ADapT book is here and available from the 27th of October 2021 on Amazon.
Written for industrial age organizations struggling with the digital age and new realities of a post pandemic world.
This book is about digital transformation; it is BUSINESS FOCUSED and NON-TECHNICAL.
Any CxO can, with NO technical or IT background can start using this book, make a positive impact On their organization immediately!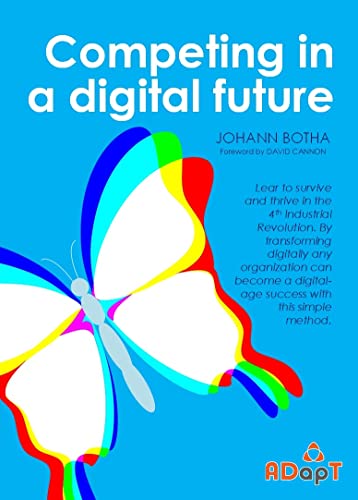 Grow revenue, reduce cost and have customers who are raving fans!
This is what people say about this book:
Perfect for the challenge CXOs face during the Digital Transformation journey. Sun Zhenpeng, Chairperson – CN & NL
It covers so much ground that it is really useful all the way through to the very last page! Mark Biebuyck, Director, – UK & US
I have learned a lot by reading this book… Nikola Gaydarov, Director Digital Transformation– BG
What you have done here is demystify Digital 'Transformation' David Barrow, Managing Director, – UK
It is a wonderfully straightforward presentation of each step an organization needs to employ to succeed on its Digital Transformation journey. Allen Dixon, ESDM – US
'Competing in a digital future' is profoundly relevant and timely. David Cannon, Executive, Consultant & best-selling author – US